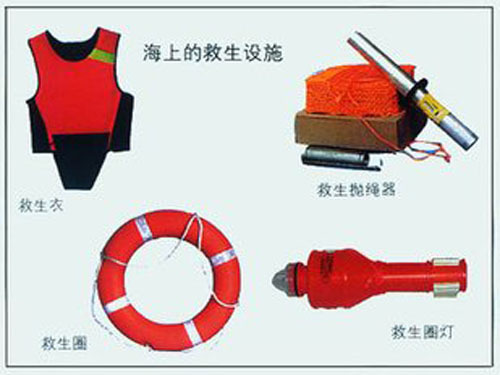 Recently, the Ministry of Transport and the Ministry of Education jointly issued a notice and decided to jointly organize water sports safety knowledge into campus activities from February to October. The theme of the event is "Safe Water Safety with Me", aiming to popularize the safety knowledge of water transportation for primary and middle school students, improve safety prevention capabilities, and promote water safety education.
The transportation and education departments around the country will organize education on water transportation safety topics in depth, teach marine safety knowledge and self-rescue survival skills, and present relevant education readers to schools. Special training on water transportation safety skills was conducted for relevant teachers, and students and parents were organized to attend emergency on-site training and drills for water emergencies. Organize thematic cultural activities such as essay, speeches, knowledge competitions, and photo exhibitions, so that the awareness of water safety is deeply rooted in people's minds.
Relevant departments will also take the initiative to contact local governments to carry out investigations of hazardous waters, set up safety warning signs, signs, and equipped with life-saving equipment. Launch personnel from various localities such as transportation, maritime affairs, port and shipping companies, shipping companies, and shipping colleges and universities with rich experience and skills in survival and self-help, and participate in water safety volunteer service activities.
Water traffic safety should pay attention to the following points:
1, not to take the passenger ship, the ferry boat, do not take the unlicensed vessel.
2, Do not ride on overloaded ships and passengers and cargo mixed with the ship 3, the ship to queue up and down in order, not crowded for competition, so as not to cause crushing and falling into the water4, when the weather is bad (such as wind, big waves, dense fog) try to avoid sitting ferry.
5 Do not slap and chase at the bow deck, etc. to prevent falling water and not crowding on the side of the boat to prevent the boat from tilting and causing danger.
6, do not drop the equipment on board so as not to affect navigation.
7. Sailing at night, do not use flashlights to the surface of the water, and follow the bank to avoid misunderstanding or danger to the driver.
8, in the event of an accident, to maintain calm, follow the command of the relevant personnel.
Ground and polished steel bar is produced by grinding and polishing after peeling, turning or cold drawing steel bar. Our advantages and more services of ground and polished steel bar includes:
1) Wide range of diameters from 20mm to 150mm
2) Customized Length from 100mm to 12000mm
3) Good surface roughness: 0.4um to 0.6um
4) Good straightness: 0.5mm/m to 1mm/m
5) Good roundness: 80% of diameter tolerance
6) Diameter tolerance: -0.02mm to -0.06mm
7) Matched further processing: Grinding, polishing, straightening
8) Anti-rusty package
9) Full sets of testing equipment: Surface, Dimenstion. Mechanical properties testing
10) Fast delivery time
4140 Ground Bar,Polished Steel Bar,Polished Steel Rod,Centreless Ground Bar
SHANDONG LE REN SPECIAL STEEL CO., LTD. , https://www.js-luggagecarts.com