Additional Capabilities:
Drying
Operating type:
Cycle Operating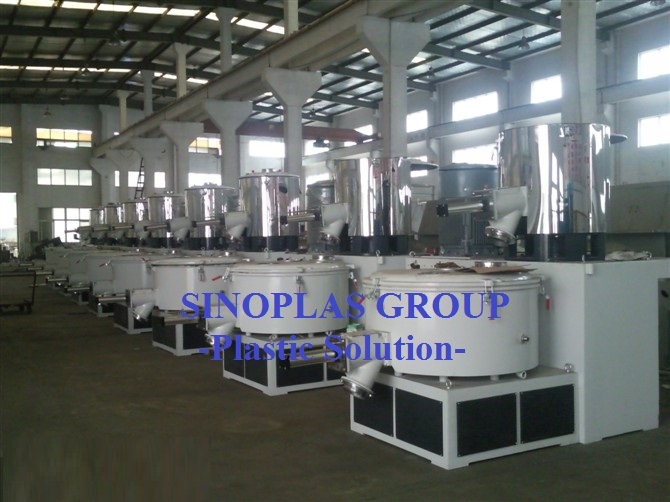 Characteristics
SRL-W Series Mixer units are widely used for mixing, drying, and coloring for all kinds of plastic resin such as PVC , PE, PP. They can also be applied in drying of engineering plastic such as, ABS, PC, etc. This unit is composed of heating and cooling mixers. Hot material from heating mixer is fed into cooling mixer for cooling to eliminate gas and avoid burning.
Hot mixing

 

Total volume/ effective volume

800/600L

Mixing blade quantity

3pcs in 3 layer, this structure help the material going up and down while rotating in the drum. Inner wall of the drum with guide plate to enhance the mixing, the special guide angle help the material rolling in the drum. Mixing blade all pass the rotating test makes the machine running more smoothly

Rotating speed

370/740rpm

Heating method

Electrical heating and self-friction, heating medium adopt mechnical oil (ignition point more than 300ºC)

Mixing time

6-10mint/batch

Motor

83/110KW

Drum material

cover: Cast Aluminum
Tee pipe fitting: Cast Aluminum
Inner wall and blade: Stainless steel

Drum inner wall thickness

6mm

Seal head

8mm

Seal parts

Main axis oil seal:Â import parts,
cover seal: fluorine rubber
Cold mixing

 

Total volume/ effective volume

2500/1800L

Mixing blade quantity

1set

Rotating speed

100rpm

Cooling method

Water cooling, water pressure

>

0.1Mpa,
Material temperature:40-60ºC
Water temperature: 0-15ºC

Cooling time

10-15mint/batch

Motor power

30kw

Drum material

cover: Cast Aluminum 




Tee pipe fitting: Cast Aluminum


Inner wall and blade: Stainless steel
Drum inner wall thickness: 6mm
Drum inner base thickness: 8mm

Electrical parts

 

Virtical control cabinet

1pcs

Power supply

380V 50Hz, 3Phase
Other power standard is avaliable, please contact with us for price confirm

Air pressure

0.39-0.49Mpa






Low voltage parts

SIEMENS or Schneider

Temperature controller

 Omron

Frequency model

Avaliable

Frequency converter

Holip brand (Standard, other brand is also avaliable)

Price difference

+$2440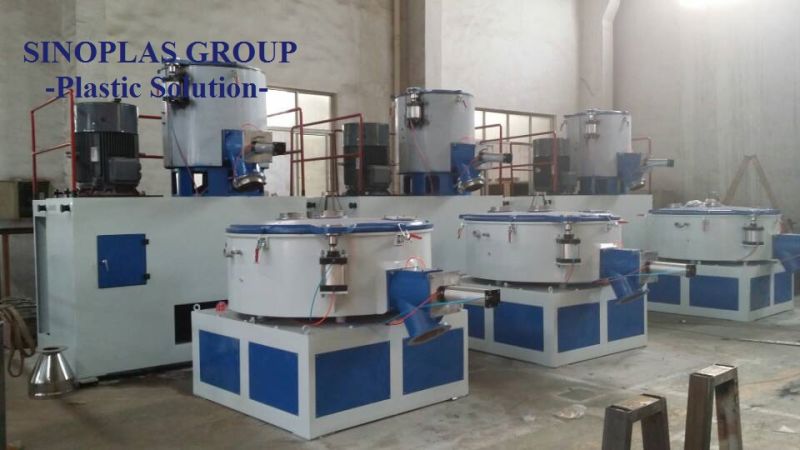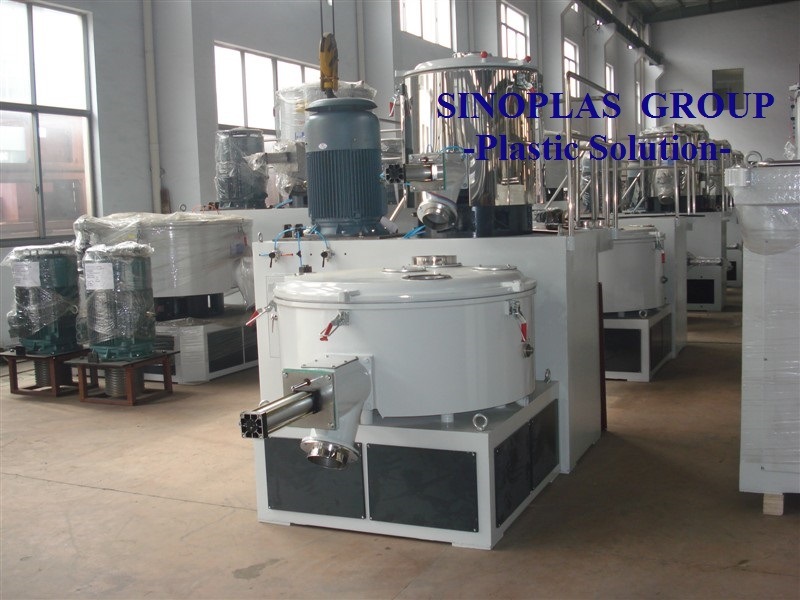 The Articulated Arm Delivery System is used in conjunction with various types of CO2 and YAG Laser Systems as a means of delivering the laser energy from the laser launch to the process point. A six or seven joints of articulated arms are available for the delivery of laser energy. Attachment to the laser is accomplished with a laser mount plate and various coupling devices, and process end is attached to the hand piece by the use of an adapter at the end of the arm.

Articulated Arms
Laser for Arms,Laser Under Arms,Laser on Arms,Laser Articulated Arm,Support Laser
Changchun New Industries Optoelectronics Technology Co., Ltd. , https://www.lasersciences.com